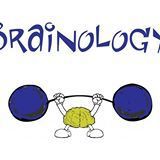 Brainology®
www.mindsetworks.com
WHEN YOU LEARN YOU LITERALLY BUILD UP YOUR BRAIN MAKING IT SMARTER AND STRONGER
Hi guys, let me give you a short summary of today's Brainology® lesson.
First of all, we revised* our homework about "How does the brain learn?": we shared and checked our answers.
Then, with the help of a questionnaire, we analyzed the attitudes* we had towards* our challenges in these last days:
Did you take on any challenge this week?
How much effort did you put into this?
What did you do when you failed or struggled with something?
What did you do when you made a mistake or got criticized?
How did you feel, when you had a challenge or setback?
This activity has helped us to highlight* some possible critical areas we need to focus and work on.
So, what are you going to do to move yourself into the Growth Mindset Zone?
Happy reflection!
GLOSSARY
To revise: rivedere, correggere
Attitude: atteggiamento
Towards: nei confronti di
To highlight: evidenziare
For any further reference, please go to: https://www.mindsetworks.com/account/myresources.aspx