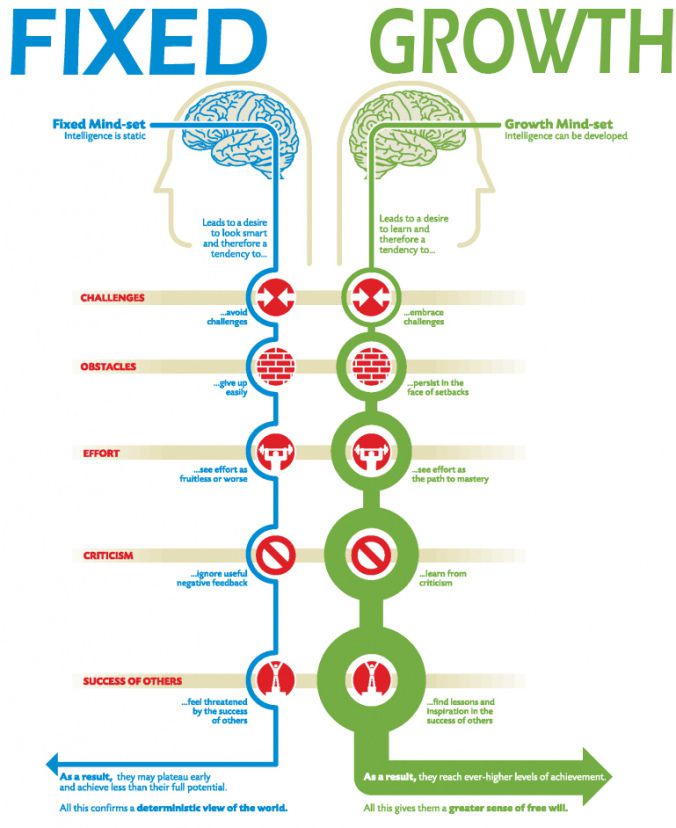 Hi guys,
the graphic organizer above comes from decades of research by Dr. Carol Dweck (Stanford University) - California, and her team.
Researchers discovered that people can choose to respond either in the Fixed Mindset or in the Growth Mindset when they have a challenge. Challenges can be large or small, but we have lots of them in our everyday life. It may be a relationship with a family member, a friend , a teacher or a class mate, it may be a tough school subject or a sport.
We've read through this graphic organizer and we've commented on it during our last Brainology™ class.
Now it's time to do some personal reflection.
Here are some questions that will help you with it.
QUESTIONS TO REFLECT UPON MINDSETS
How are you approaching your challenges?
Are you approaching them in the Fixed Mindset or in the Growth Mindset?
What is one recent decision or choice you made in the Fixed Mindset?
What will you do differently next time to make a Growth mindset decision or choice?