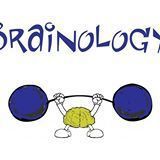 Brainology™
www.mindsetworks.com
WHEN YOU LEARN YOU LITERALLY BUILD UP YOUR BRAIN
MAKING IT SMARTER AND STRONGER
Emotions and Learning… That's what we have explored during our last Brainology™ classes.
Here are some basic facts we've learned about:
1 Negative emotions such as fear, anger or frustration don't help think clearly: just the opposite!
2 Actually, in these cases our brain sets off the "fight or flight" response: the brain releases chemicals into our bloodstream that make our heart beat fast, our breathing speed up and our skin sweat
3 We have learned some strategies to help control these reactions
Self Talk: replace negative thoughts with positive ones
Strategy: ask yourself "How will I handle* the problem?", "What tools do I have", "Where can I start from?"
Square Breathing
Chunking: break a problem or task into do-able chunks
Visualization: before a stressful situation, rehearse mentally the performance, includiing the essential steps for success
1 Positive Emotions like pride, courage, thankfulness, joy, patience (… do you remember our "values"?...) can help you think your best
2 As a matter of fact, in a safe situation the brain sends out chemicals that make you feel happy and calm
3 Your heart rate is regular and you can breathe easily
4 You feel pleasant feelings and your thinking remains clear
5 When you are in this state:
• You learn more easily
• Your memory works better
• You can focus better
Feeling nervous or anxious before a challenge is totally normal: now we know it: we all experience some stress symptoms in various situations. But now we also have some great tools to manage these emotions and perform better!
GLOSSARY (thanks Maddalena, again!)
WIRED= programmato
STRESS SYMPTOMS= sintomi di stress
WAY= modo
TO DEAL WITH= gestire
THREAT= minaccia
TO THREATEN= minacciare
BLOODSTREAM= circolazione del sangue
INHALE= inspirare
EXHALE= espirare
SWEATING= sudare
KEY= chiave
TO HOLD= tenere
TO RE-FRAME= re-incorniciare/ristrutturare
TO RECOGNIZE= riconoscere
CHUNKING= spezzettamento
TO BREAK= rompere
DO-ABLE= fattibile
TO REHEARSE= fare le prove