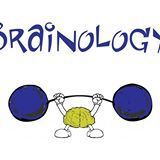 Brainology™
www.mindsetworks.com
WHEN YOU LEARN YOU LITERALLY BUILD UP YOUR BRAIN MAKING IT SMARTER AND STRONGER
Here's a short summary of our last week Brainology® class.
First of all, I handed you back your projects about what values that are most important to you.
It was really great to read about what you believe in and what really matters in your lives.
I think we are really lucky to have people with these values in our classroom.
I'm sure these values will really help our learning.
I also hope that we'll be able to bring these values to our work this year.
We then moved to another activity: "Scan Your Brain Health".
In this activity each of us literally "scanned" our habits with reference to three main areas:
Sleeping habits
Eating habits
Physical exercise
Finally, we compared the results of our personal surveys with the feedback chart: we got feedback about how healthy our habits are and how we can improve them.
Here are some interesting facts and tips we picked up:
Sleep is very important to keep our brain healthy and efficient
We should sleep 8 hours or more per day
Good nutrition is also very imporant: it makes our brain cells work faster and better
Natural foods like eggs, fish and poultry, low-fat diary, fruits and vegetables are best for our brain health
Exercise makes oxygen flow to our brain and makes you grow more new brain cells.
We should do aerobic exercise for at least 20 minutes a day.
Finally, as homework, we had to design our personal plan to help our brain grow healthy, by answering the following questions:
What will I do?
When will I do it?
Who will help me?
How will this help me to grow?
So, happy "brain-growing" week!
Please, find below a list of new words we got to learn during the lesson.
To flow: FLUIRE
Feedback: INFORMAZIONI
Health: SALUTE
Below: SOTTO
Cashews: ANACARDI
Overall: GENERALE, COMPLESSIVO
Turkey: TACCHINO
Oxygen: OSSIGENO
To scan: ANALIZZARE
Junk: SCARTO
To improve: MIGLIORARE
Dairy prodocts: PRODOTTI CASEARI
Habits: ABITUDINI
Range: SPETTRO
Hiking: FARE CAMMINATE (in posti naturali)
Peanuts: NOCCIOLINE
Bran muffin: MUFFIN ALLA CRUSCA
To have trouble sleeping: FARE FATICA A DORMIRE
Soccer: CALCIO
Square breathing: "RESPIRAZIONE QUADRATA"
Even so: COMUNQUE
Poultry: POLLAME
Lean meat: CARNE MAGRA
Fixed: FISSO, STATICO
Chart: GRAFICO RIEPILOGATIVO
For any further reference, please go to: https://www.mindsetworks.com/account/myresources.aspx