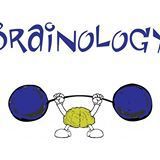 Brainology™
WHEN YOU LEARN YOU LITERALLY BUILD UP YOUR BRAIN
MAKING IT SMARTER AND STRONGER
Hi guys!
Last Tuesday we talked a lot about VALUES: they are important beliefs we have as members of a culture.
The word itself – VALUES - reminds us that they are something really precious for our lives.
Here are some of the values we focused on:
Knowledge: CONOSCENZA
Pride: ORGOGLIO
Neatness: PULIZIA E ACCURATEZZA
Thankfulness: GRATITUDINE
Bravery: AUDACIA
Faith: FEDE
Trust: FIDUCIA
Fame: FAMA
Freedom: LIBERTA'
Wisdom: SAGGEZZA
Health: SALUTE
Joy: GIOIA
Which of these values are particularly important to you?
Select 5-10 values and write them down in your Brainology Journal.
We'll talk about them next week.
So… good work!
For any further reference, please go to:
https://www.mindsetworks.com