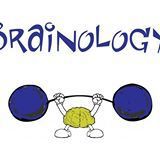 Brainology®
www.mindsetworks.com
WHEN YOU LEARN YOU LITERALLY BUILD UP YOUR BRAIN
MAKING IT SMARTER AND STRONGER
Last week we met Dahlia and Chris: they're two American teenagers with some school problems, just like most of us.
We've read through a list of problems teenagers can have at school, such as for example, having trouble concentrating on school work, forgetting things that they read or hear in class, not knowing how to study for a test and so on.
Each of us has selected from that list some of the challenges we are facing at school.
Then Dahlia and Chris have introduced the four levels of our Brainology Program
BRAIN BASICS
BRAIN BEHAVIOUR
BRAIN BUILDING
BRAIN BOOSTERS
Dahlia and Chris have then introduced us to Doctor Cerebrus, too: a scientist who knows a lot of things about the brain and can help us solve our problems.
We've also met "Brain Orb": a mysterious flying and talking machine.
During the first section of our Brainology Program, Dahlia and Chris and all of us will have to answer the Brain Orb's question: "What does the brain do for you?"
Next wek we'll enter Doctor Cerebrus's lab: we're going to do some experiments and learn a lot of things. Let's have fun!