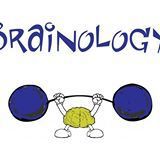 Brainology®
www.mindsetworks.com
WHEN YOU LEARN YOU LITERALLY BUILD UP YOUR BRAIN
MAKING IT SMARTER AND STRONGER
Welcome back to our Brainology Program!
In today's lesson we entered level 3 of our program: Brain Building.
We tried to get a deeper understanding* of both the Fixed Mind-set* and the Growth Mind-set*.
To do so, we analyzed a graphic organizer* that represents the two mind-sets.
This graphic comes from decades of research where scientists discovered that people can choose* to respond in one way or the other when they face* a challenge.
We discovered that Fixed Mind-set and Growth Mind-set represent two completely different attitudes* towards* a lot of different life experiences. Here are some examples:
People who are in a Fixed Mind-set tend to avoid* challenges, whereas* people who are in a Growth Mind-set embrace* them.
In the face of obstacles and setbacks, a Fixed Mind-set person tends to give up*, whereas* a Growth Mind-set person persists*
Effort is considered useless* in a Fixed Mind-set perspective*, whereas* it is seen as a way to reach mastery* from a Growth Mind-set point of view*
People in a Fixed Mind-set tend to ignore criticism, also in the form of useful negative feedback. Conversely, it's a chance for learning for people in a Growth Mind-set
Finally, the success of others is perceived* like a threat* if you are in a Fixed Mind-set, and as a lesson and an inspiration if you are in the Growth Mind-set.
Now, let's apply* this knowledge to our experiences:
What is one recent choice you made, that you made in the Fixed Mind-set?
What will you do differently next time to make a Growth Mind-set choice?
GLOSSARY
deeper understanding: comprensione più profonda
Fixed Mind-set: mentalità fissa
Growth Mind-set: mentalità di crescita
graphic organizer: schema
to choose: scegliere
to face: affrontare
attitude: atteggiamento
towards: nei confronti di, verso
to avoid: evitare
whereas: mentre al contrario
to embrace: abbracciare
to give up: rinunciare
to persist: resistere, continuare
useless: inutile
perspective: prospettiva
mastery: padronanza, abilità
point of view: punto di vista
to perceive: percepire
threat: minaccia
apply: applicare
For any further reference, please go to: https://www.mindsetworks.com/account/myresources.aspx