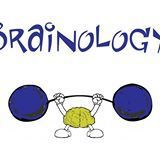 Brainology®
www.mindsetworks.com
WHEN YOU LEARN YOU LITERALLY BUILD UP YOUR BRAIN
MAKING IT SMARTER AND STRONGER
Emotions and Learning… That's what we have explored during our last Brainology® classes.
Here are some basic facts we've learned about:
Negative emotions such as fear, anger or frustration don't help think clearly: just the opposite!
Actually, in these cases our brain sets off* the "fight or flight" response (see Brainology/10 post): the brain releases* chemicals into our bloodstream* that make our heart beat fast, our breathing speed up* and our skin sweat*
We have learned some strategies to help control these reactions
Self Talk: replace* negative thoughts with positive ones
Strategy: ask yourself "How will I handle* the problem?", "What tools* do I have", "Where can I start from?"
Square Breathing
Positive Emotions like pride, courage, thankfulness, joy, patience (… do you remember our "values"?...) can help you think your best
As a matter of fact*, in a safe situation the brain sends out chemicals that make you feel happy and calm
Your heart rate is regular and you can breathe easily
You feel pleasant feelings and your thinking remains clear
When you are in this state:
You learn more easily
Your memory works better
You can focus better
Feeling nervous or anxious before a challenge is totally normal: now we know it: we all experience some stress symptoms in various situations. But now we also have some great tools to manage* these emotions and perform* better!
GLOSSARY
To set off: fare partire
To release: rilasciare
Bloodstream: flusso sanguigno
To speed up: accelerare
To sweat: sudare
To replace: sostituire
To handle: trattare
Tool: strumento
As a matter of fact: infatti
To manage: gestire
To perform: operare, svolgere un compito o una prestazione
For any further reference, please go to: https://www.mindsetworks.com/account/myresources.aspx